The Organization provides opportunities for young artists in Ventura County and its surrounding areas, to perform with a professional orchestra in front of a live audience. It provides educational and culturally enriching experiences for the communities it serves.
In order to continue the mission of the TO Phil in providing performance opportunities for young musicians, we need your financial support.  Please join us for our Spring Gala and provide a sponsorship if you are able. If you cannot attend, please consider making a donation on the donation page of the website. Your support will help us to continue to present these inspiring and joyous concerts.
You are invited to attend
The Thousand Oaks Philharmonic Spring Gala
Mingle with family and friends over cocktails, wine and a delicious dinner.
Enjoy a brilliant recital by pianist Peter Klimo.
Sunday, March 8, 2020, 5 pm
Los Robles Greens in Thousand Oaks
TICKETS are $150.00 per person.
Reserve seats by March 1, 2020.
SPONSORSHIPS ARE APPRECIATED
$5,000 donors receive 8 tickets to the Gala and their name in the program
$2,500 donors receive 4 tickets to the Gala and their name in the program.
$1,500 donors receive 2 tickets to the Gala and their name in the program
$500 donors will be recognized in the program
$250 donors will be recognized in the program
Reserve your sponsorship or tickets HERE 
Contact us at: tophilharmonic@gmail.com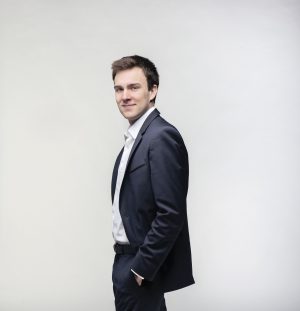 Meet Pianist Peter Klimo: HERE
APPASSIONATA EDUCATIONAL & PERFORMANCE PROGRAMS
2019 – 20 Appassionata Education Program Registration is opened.
Read the details and benefits on the Education and Performance page.
Gather all the required information, register and pay HERE or in the program Page
 "Departing conductor says he'll miss watching players grow up." 
You will enjoy reading the interview with John Roscigno, the thoughts of our young soloists. Edward Francis is remembered with the recent dedication of the Edward Francis Piano Resource Collection at CSUN.
 Read the Thousand Oaks Acorn article by Cary Ginell click:  HERE
Enjoy a TO Phil interview 
on CityScene TV Camarillo
Information, memories and performance: HERE
2020 Opus Concerts Mark your calendar
Opus 57
Friday, April 17 at Camarillo United Methodist Church at 7:30pm
Sunday, April 19 at Thousand Oaks Civic Arts Plaza at 2:30pm
Opus 58
Friday, June 19 at Camarillo United Methodist Church at 7:30pm
Sunday, June 21 at Thousand Oaks Civic Arts Plaza at 2:30pm
For a donation in any amount please press
GIVE button below

You can also sponsor an Orchestra Chair.
Make your choice: HERE
Purchase admission to Concerts, Recitals, Fund Raisers: HERE
Thank you to our generous Grantors