David Gatchel
In the first part David remembers his remarkable teachers and his wonderful time with the Thousand Oaks Philharmonic.
Currently David is pursuing a Master's Degree in Collaborative Piano at Arizona State University. David hopes to create a diversified career as a vocal pianist, chamber musician and soloist.
In the second half of the video, David performs several movements of J.S. Bach's French Suite in G Major BMV 816, click: HERE
Aidan Fu
Meet Aidan Fu, the youngest soloist to have played with the Thousand Oaks Philharmonic. Aidan started violin when he was two and a half years old and has won many awards already. He is also an accomplished pianist. Aidan likes to swim and enjoys math, reading and baseball. 
To listen to his own introduction click: HERE
To listen to his performance to his performance of Bach Chaconne From Partita in D minor, click: HERE
Alexander Wasserman
Presents his interactions with founder Edward Francis, conductor Thomas Osborn and the critical influence of the TOPhil on his career. He performs:
Jeux d'eau by Maurice Ravel: HERE
Landon Baumgard
Presents the influence of TOPhil on his career followed by his performance of the Andante and Allegro of: 
Trio for Clarinet Cello and Piano op. 3 by Alexander von Zemlinsky
with Joshua Anderson and Richard Narroway. HERE
Jeffrey Paul
Oboist. Now in South Dakota as teacher and youth orchestra conductor.
Presents himself: HERE
Plays his own composition, Vivace: HERE
Alexander Agate
Born in 1994, Alexander's first musical achievement occurred at age 13 upon acceptance into the Applied Music Scholarship program at Moorpark Community College, a two-year program during which he worked with Professor Mona DeCesare. Prior to entering college, he studied under concert pianist Robert Thies, before studying with Dmitry Rachmanov at California State University,Northridge. He completed his Masters Degree at Manhattan School of Music studying under Andre-Michel Schub. He has had master classes with many distinguished pianists including John Perry, Jeremy Denk, Conor Hanick, Robert McDonald, Jerome Lowenthal, Victor Rosenbaum, and Nina Lelchuk, among others. Alexander has attended numerous summer festivals, including—for summer 2020 and 2019—the Music Academy of the West, where he was one of eight solo piano fellows selected from hundreds of applications. He has previously attended the John Perry Institute, Adamant Music Festival where he studied with Seta Tanyel, and the IKIF Piano Festival. Alexander has competed in various competitions, including the MTNA National Competition (2016) Mondavi National Competition (2016), Dallas International Piano Competition (2016), and in 2017 the Manhattan School of Music Balsam Duo Competition, and the Manhattan School of Music Munz Chopin Competition, for both of which he was awarded the top prize. Alexander was one of twelve semi-finalist in the prestigious Naumburg International Piano Competition (2017) and most recently competed in the Sendai International Piano Competition (2019) and Chopin National Competition (2020) where he reached the semi-final stage.
Currently, Alexander is a recipient of the Eugene Istomen Endowed Capital Campaign Scholarship as he works towards completed his Doctorate of Musical Arts at the Manhattan School of Music under the  tutelage of Andre-Michel Schub.
Alexander Agate plays Chopin Mazurka Op. 7 No. 4. Click HERE go to full screen for best experience
Evan De Long,
Indiana University Jacobs School of Music. For access to his personal presentation and violin performance of Bach Partita #3 click HERE Go to full screen for best experience.
Daniel Aluko
16 years old and attends The Davidson Academy in Nevada, online campus program. Daniel is a former student of Mr. Edward Francis and became Mr. Francis's  first Skype student when the family moved to Maryland. He is currently studying with Maria Shcherbakova. Daniel has passed the Advanced Level of Certificate of Merit with Honors and has won many awards for his playing. He is a Davidson Young Scholar, a member of Conejo Swim Team Simi Valley, and on his spare time he loves learning languages, cooking and has an interest in horticulture.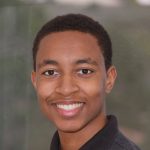 Daniel Aluko plays: Bach Keyboard Concerto in G minor, BWV 1058.  For video access: click HERE (Open full screen for the best experience)